Founded in 1991 by our managing director Martin Warden, Hi-Lights is now in its twenty-ninth year of providing lighting, sound, staging and audio visual equipment to the entertainment and corporate-event industries.
Initially we started by hiring lighting and sound equipment to the theatre industry and undertaking production work to local theatres and performance venues. Our work now spreads far beyond that and includes conferences, product launches, award dinners, festivals and large scale concerts. Over the years our portfolio of producing memorable events has grown, including such events as LUMIERE Durham, the annual Stockton International Riverside Festival, LiveWire Festival, Manchester Games and many, many more.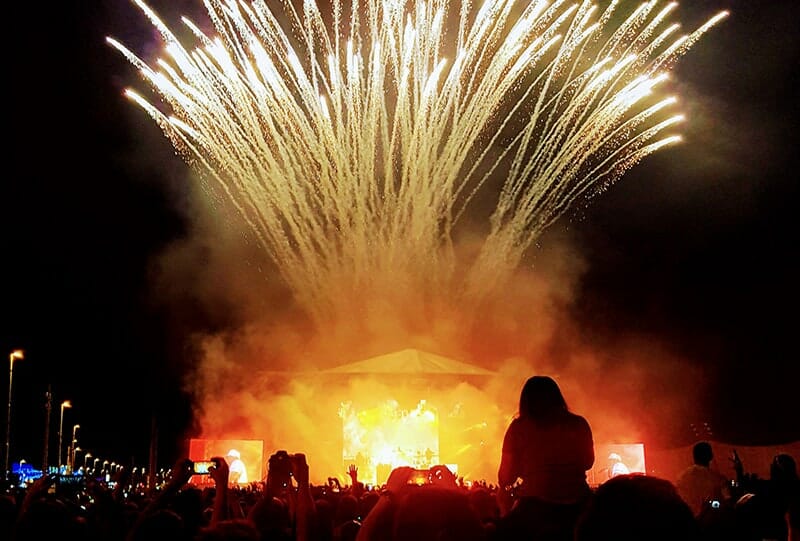 Over the years our business and stock has grown and we are now one of the North East's best known suppliers of lighting, sound, staging and audio visual equipment. We are proud to boast that we house the largest stock of equipment in the area, ensuring that we can cater for your every hire and event requirement.
Social and Environmental Responsibility
At Hi-Lights we believe in the value of taking responsibility for our decisions and also being mindful of how we use our everyday products and equipment. 
We offer a free lamp and bulb recycling service for anyone in Tyne and Wear. Simply give us a call and either bring your used lamps and tubes to us or, for a small charge, we can come to you and collect. We recycle all packaging and bottles that the company uses and strive to be as efficient as possible with all of our services and products.