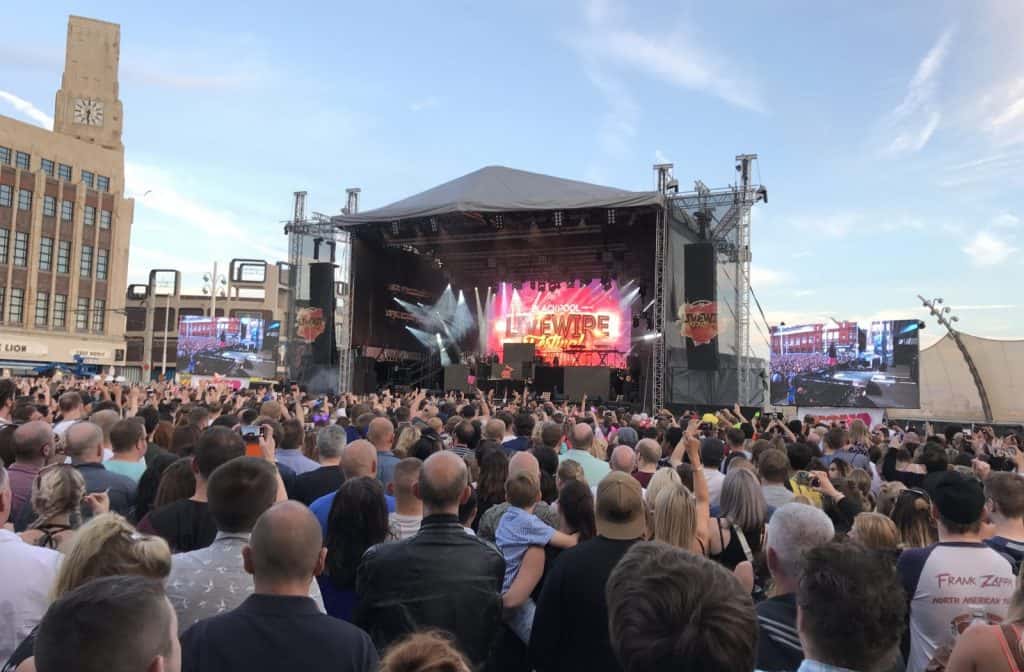 Prolyte Large ST Stage
The Prolyte ST ground support system provides a large scale, heavy duty stage for multiple bands or a large orchestra with an audience typically 8000 to 20000 people.
For larger audiences the use of video walls is advised, these can be supplied and built into the stage wings, rear of the structure, and at repeater points such as behind the Front of House tower.
Additional PA/Video wall wings, and internal wing space for monitor engineers, is also available to either one or both sides. Site specific load in ramps and stairs can also be added.
The structure ties into the layher bases which are then used to build the platform making a superbly stable and safe structure on any surface
Full Production Package
Additional technical production elements are also available to your specifications. We offer full stage and site support, including PA, lighting, site infrastructure and power services. The biggest international artists and acts have performed on our stages, so we're well prepared to deal with any artist requests.
We've built our large stage in national parks, in city centres and half way up hills, across the UK and Europe. Structural calculations can be provided for your site, and we also offer a full design package, so you can see what the stage will look like in advance.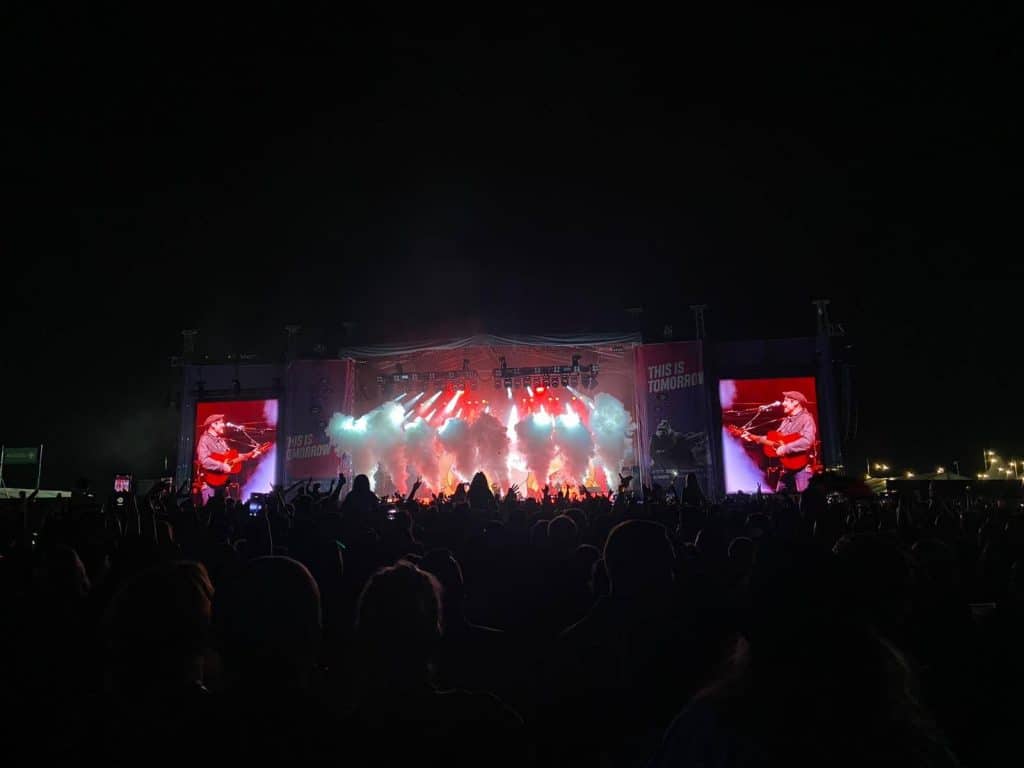 Arc Roof Stats and Information
Height: Up to 12m.
Size: 18m clear span at stage front, 14m platform depth.
Access: Doors, load-in and ramp to the rear of the stage.
SWL: 10 Tonnes distributed load.
Stage Wings can be created with black masking hung from the stage roof to any size.
Branding can be fitted to the stage and PA Wings. All positions can be accommodated.
Optional PA Platforms 3.6m x 2.4m, covers available for ground stacking.
Width: 3m or 6m
Maximum load: 2T per span (4T Wing) to support PA and/or video screens, or  for large branding
Black Masking is available to cover as required.
Other configurations and loads available on enquiry.
All equipment is delivered by 2 x 40ft Artic trailer. Space should be allowed for this.
A Telehandler fork truck will be required, which we can supply.
We supply a build crew of approximately 10 experienced staff.
Typical build time is two – three days, depending on site topography. An additional day may be required for technical production installation.
Covered monitor area to either / both sides of stage
Front of house structure
Lighting system
Flown PA system
Power generation
LED Video Walls
Backstage and/or vendor private internet
Site services
Safety is at the heart of everything we do. We can provide Risk Assessments and Method Statements for our build processes.
We are also able to provide certification and calculations for our stages at an additional cost.