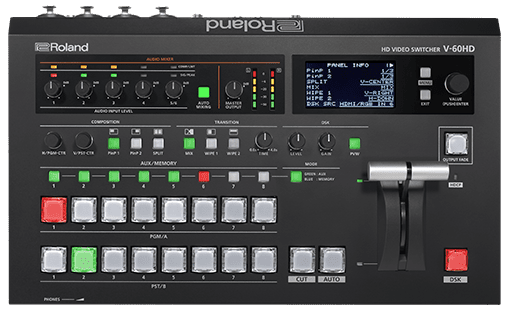 We offer equipment rental to production companies, theatres, educational venues and individuals.
Visit our sales and rental catalogue to view our large selection of lighting, sound, staging and AV equipment for rental, and add the items you'd like to your cart. Tell us your rental dates, whether you require delivery (or are collecting from us) and we'll reply with a quote detailing the next steps.
Our items are priced for rental per-week, although we offer discounted one or two day rates on a large selection of lighting, PA & AV items. Find out more about our rental service terms below.
Confirming your order
After you've confirmed a quote, we'll book the equipment to you, and send over a pro-forma invoice for payment. Equipment is not booked or reserved until confirmed, and may become unavailable.

You will need to provide two forms of identification before the equipment is released to you (view our acceptable ID requirements).

If you are hiring from us for the first time, we will need you add your details to our systems, therefore we will also ask you to complete a New Customer form.

Delivery Options
You can collect and return your equipment from our warehouse in the North East, or we can deliver to your venue.

Collect From Us
You can collect your rental between 10am – 4pm on the first day of hire, and it should be returned between 9am – 12pm on the return date. On arrival at our building, follow the road around to the rear loading area, where one of our warehouse team will meet you.

Delivery To Venue
We deliver equipment across the UK on a daily basis. Venue deliveries and collections normally take place between 10:00-16:00 each weekday, however out of hours transport may be available for an additional charge.

Please ensure you are able to meet us, and have sufficient people available to assist (we'll send one member of the team to assist you; additional staff can be provided at a cost).

Some smaller orders may be sent by courier. Larger and towed equipment, out of hours carriage, or missed deliveries may incur additional charges.

Setup & Derig Services
We can additionally setup your dry hire rental, for customers who would prefer us to install equipment on their behalf. Please let us know if this is something you would like.

For larger events, our Production team are available to manage your production from start to finish.

Design Services
We've been asked to produce some amazing stage and structure designs over the years, but please note we reserve the right to charge an additional design fee for complex, or non-standard staging and/or rigging plans.

24/7 Support
Every rental item is quality and safety checked before it leaves us, but in the unlikely event of a problem, we provide 24/7 support to all our rental customers.

A full PAT test database is on our website, for those who may require this certification.

Cancelling A Rental Order
Cancellation of a rental order must be made in writing to us. As per our terms and conditions, this may levy a cancellation charge in relation to the start date of the hire:

30 days or more – no charge
14-30 days – 20% of total charge
3-13 days – 50% of total charge
2 days or less – 100% of total charge

Trade Accounts
Trade accounts are only available to customers following a period of trading history with us, and subject to our agreement. Please ask us if you'd like to move to a trade account. Trade accounts may incur a credit limit.