Performance spaces, structures, staging and platforms
Hi-Lights stages are genuine certified Prolyte structures.
We believe that all staging structures should be strong, capable and safe for your event, and to achieve that we work only to manufacturer specifications at all times. Load ratings for wind and hang capacity from the structures are always available. Always check that any structure you use for your event can provide this information.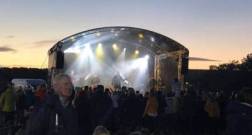 Prolyte Arc Roof Stage
8m by 6m versatile stage
Versatile and strong
This 8m x 6m stage is perfect for smaller events or locations.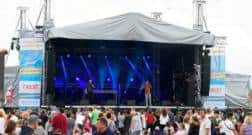 Med ST Prolyte Stage
Our most popular stage
Ideal for Festivals
This 11m x 9m stage is perfect for festivals and concerts.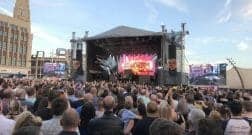 Large ST Prolyte Stage
18m by 9m Large Scale Events
Big event stage
This 18m x 9m stage suits your large scale festivals and events
NEW FOR 2021
We have added to our stages this year with an additional 8m x 6m Arc Roof stage and a 10m x 12m Festival stage making increasing our stage stock to five covered outdoor stages to suit any event – details to follow soon!
Other structures and platforms.
We can also provide additional structures for your events – VIP areas, Front of House positions, Disabled persons viewing platforms on any scale. With hundreds of stage decks in stock we can build in any location and to any size.

Prolyte H30 PA Support V-Tower
PA support tower
Line array tower
PA Tower with a 7.6m lifting height.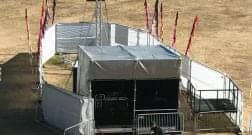 Front of House Positions
Cover for your desks and cameras
Bespoke for your event
Bespoke structures to suit the event, single or two level.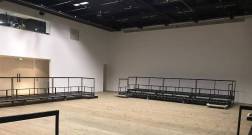 Platforms and Structures
Any venue and scale
Safe, strong platforms
We have the experience and expertise to tackle any big idea.
Not sure what stage you need? Need a chat about your event? We're more than happy to discuss your requirements and make recommendations on stages, structures and platforms to make your event work. We're trusted by hundreds of clients to facilitate festivals, ceremonies, awards dinners and many more.