Corporate to outdoor festival, we make it happen.
We make your event work.
Our team of experienced event and hire staff have over two decades of experience in facilitating, planning, operating and running events. We work with you to create experiences and communications, engaging your audience and delivering results. We work with you from the very first contact to understand your goals and ambitions, then deliver your event to a standard above and beyond your expectations. Often, our event customers start with a phone call for a single piece of equipment, for instance, "Do you have a projector we can hire?" or "Do you have a small generator for an outdoor event?".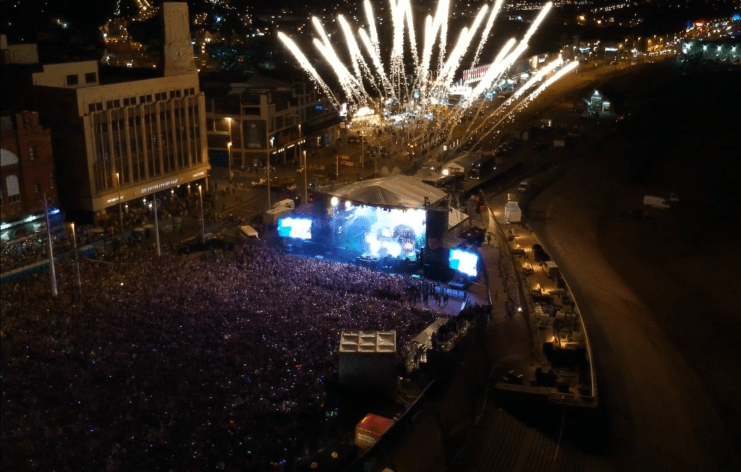 This then leads to a conversation about what else is needed to make that work – for instance, power cabling – we do that as well, so it is added in. Then we talk about staging, lighting, sound and so on, until Hi-Lights ends up being the supplier for the entire event, providing support and advice to our customers throughout the whole process. Even on the rare occasion when we don't stock a specific item, we can get it for you. Give us a call and see how we can help you.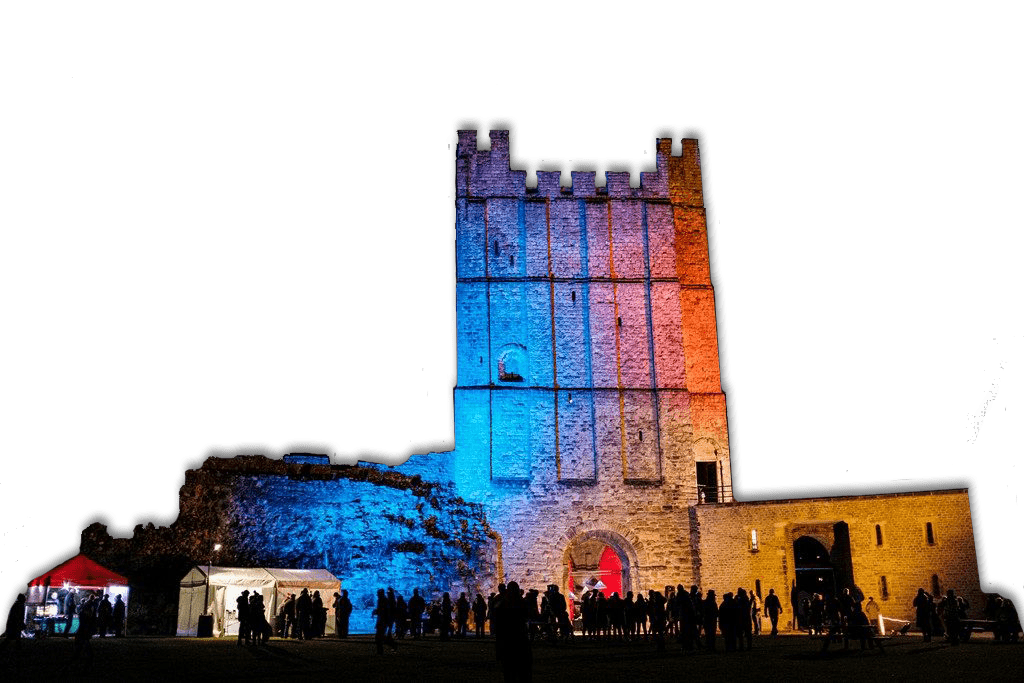 Any time. Any scale. Anywhere.
Whether indoor or outdoor, at midnight or midday, Cornwall to Scotland, from a single speaker to a full outdoor concert for thousands, we will work to the needs of your event. Our experienced staff will help you plan events of any scale and at any time of year.
Corporate, Concert, Party or Festival
Our conference & live event service specialises in the logistical management of  events.  We understand that your event represents your reputation and so we work closely with you and your team to deliver a first class event that satisfies your every requirement.
Our service can be tailored to any size and any budget with the equipment and staff to deliver events of any size in any location.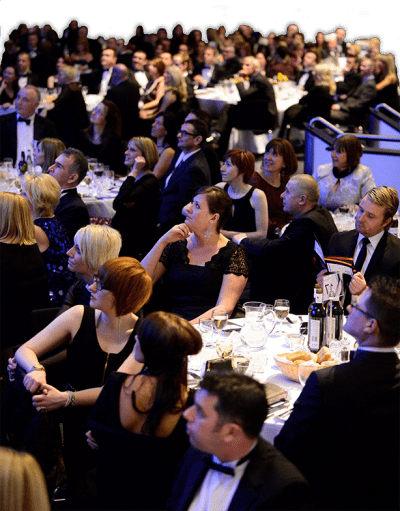 Festival specialists
We are your one-stop solution for all of your festival requirements. We can provide not only the stage with full sound, lights and power but also site services such as fencing, concession power and plant hire. Everything you need for your event to run safely and successfully.
Just some of the services we can provide:
Prolyte Stages suitable for all sizes of venue, indoor and outdoor with load and weather ratings for your event plan

Stage loading and weather ratings for your event plan

Full sound systems including monitors

Power and cabling for stage and your entire site, including concessions

Lighting for stage and site

Platforms for VIP and disabled guests

Crowd safety barrier (mojo)

V-Towers for speaker delay positions

Plant and lifting machinery
Any time. Any scale. Anywhere.
Need to talk about your ideas or just need another quote – give us a call or email for a call back anytime.. 
Having used Hi-Lights recently for a couple our client event bookings I was impressed by their professionalism, attention to detail and customer care.
I look forward to NUFS working with you again! Yet again you have worked very diligently and we are impressed and thankful for your work and professionalism. 
Not sure what scale of power you need? Need a chat about your event? We're more than happy to discuss your requirements and make recommendations on power, cabling and everything else to make your event work. We're trusted by hundreds of clients to facilitate shows, concerts, stages, food fayres and many, many more.