Barrier hire for events. Our large stock of "Event standard" barriers can be dry hired or installed on your site.
Large stock of all barriers available, give us a call to discuss your requirements.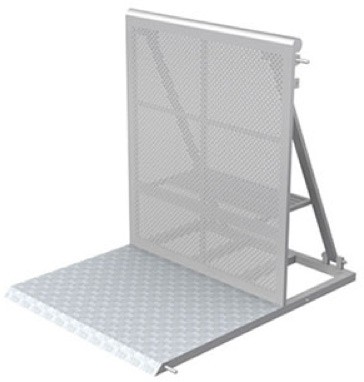 Stage or Pit Barrier
Hold back the crowd!
Versatile and strong
Ensure not only your audience is safe, but your stage and staff too. Quick to install and full foldable for transportation by pallet. We offer dry hire or installation and removal at your site.
Single 1m section only £20 (exc.VAT) per week – discounts available for longer periods or large volume hire.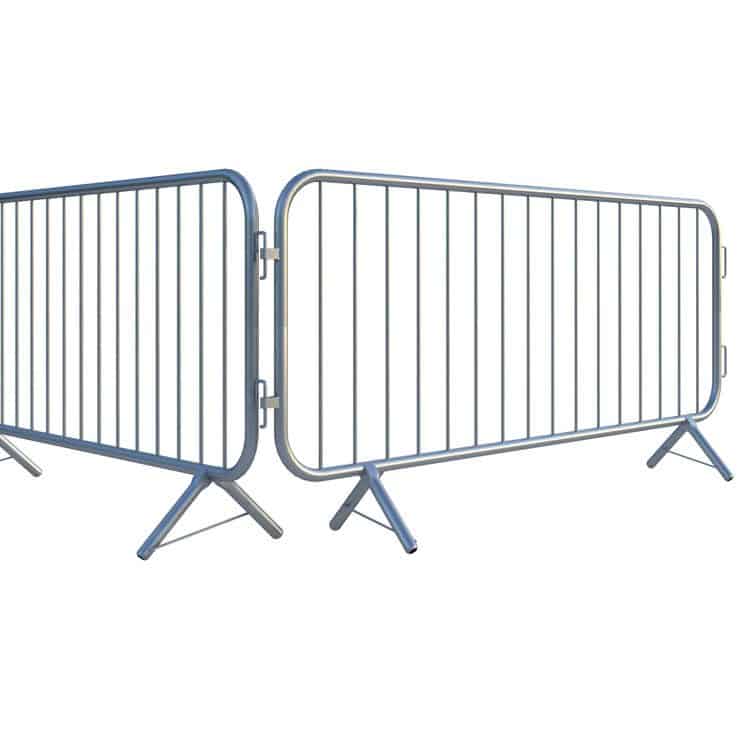 Pedestrian Barrier
Lightweight and Strong
2.3m Barrier
Lightweight, galvanised barrier with strong fixed legs, ideal for use in crowd and traffic areas. Fast to assemble and rigid with interlock connectors. Available for dry hire or installation. 
Event standard Ped barrier available from only £1  per week (exc.VAT)
Heras Fencing
3.5m x 2m Temporary fence
Temporary Fence Panel
Galvanised Steel 3.5m x 2m. Connects with parallel couplers and stabilised with Heras block "feet". Easy to assemble and ideal for perimeters or compounds we can dry hire or install and remove.
Our event-standard panels are available from only £2 per week plus couplers and feet.
Mojo barrier  ped barrier pedestrian barrier heras fence pit barrier stage barrier hire for hire in Gateshead, Tyne and Wear. Installation service or delivery and collection. Transport available by pallet or stillage any distance.  Barriers for stage and crowd control, perimeter fencing or compounds for storage and boneyard. Lightweight galvanised metal construction for barriers lightweight and easy to assemble. Mojo barriers installed by our team of technicians and removed after your event. Safety step on mojo barrier for your security team for safe access to the crowd. Barrier hire Gateshead